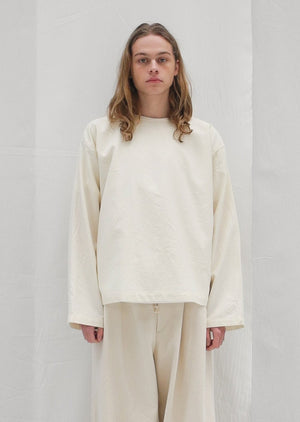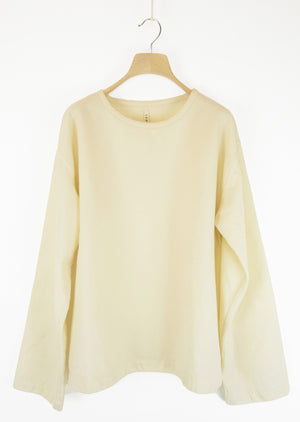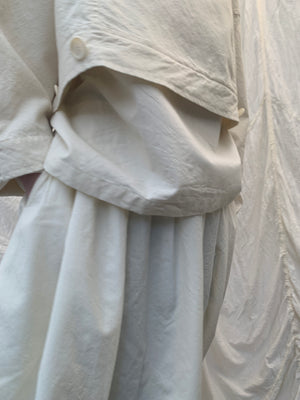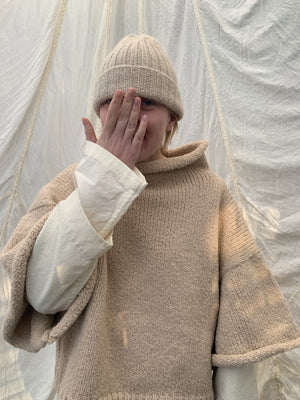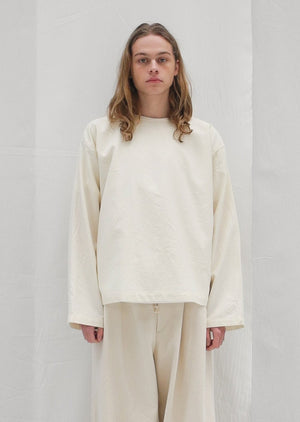 LUI Long Sleeved Top | Natural Wool
Cut like a long sleeve t-shirt, loose fit and drop shoulder. Lui Longsleeve is the perfect irregular woven wool Sweater Top. Great as a layering piece or on it's own.
Model is 174cm and wears size M
Composition: 100% Loom State Wool
Available in 2 sizes: Small and Medium
Available in 2 colours: Natural and Off Black
Made in France
Additional Information: Wool with washed irregular texture, woven in Yorkshire UK free from any treatment, dyestuff or toxins. Can be washed with wool detergent at 40% degrees.
Sono is a small business with limited resources, therefore we ask you to be as considerate as possible when it comes to returns.  We are more than happy to assist with any queries to ensure you are happy with your purchase and the fit, please reach out to us via our contact page.